I dont use this no more
been bloody ages
Havnt been on here in ages
Yea thats true haha
ProCity Claim - Moment To Think In Advance |...
Good Weekend
Had a gooood weekend! :D
wats happening?
Well its the holidays now Coooooollll
What Now!
Hey all I will be on location of What Now tomorrow morning.. Have to get up at 4am haha Tune into TV2 at 8am, I will be standing right infront of the Presenter haha as you dont see me lol   Will be filming in South Auckland Just have a watch anyways  
The week
So much has been done this week. The weather dosnt help but its all fun and games haha
15th of April
Yep thats it!
lectures at its best! haha
forgot to mention this week has been so busy , 7 hours of full on lectures everyday this week. dam so much work haha for a tv school that is one of the top 10 in the world XD even our director tutor directed/wrote and produced his own film that stars Aerosmith singer Steven Tyler. SMALL WORLD!
coolness at its best!
Love it down here , thats all I can say, dont know when I will ever go back home at this point. The people here are some of the nicest people I have ever met in my life :D  also other good news… I have a valentine which is awesome as , MEG U SO COOL! and I also have been getting so many contacts here at the TV training school that we are throwing parties every weekend. around 30 so people...
Christmas was mean as
yea it was good , my first Christmas without my Uncle David around :(  but I enjoyed it alot today. Everyone should have enjoyed it heaps , going head into town tmrw for new clothes and stuff meeaaannn
24 Days to go
Dam , After 24 Days from now… and Im off to live in the North Shore , thats not far at all :/ :D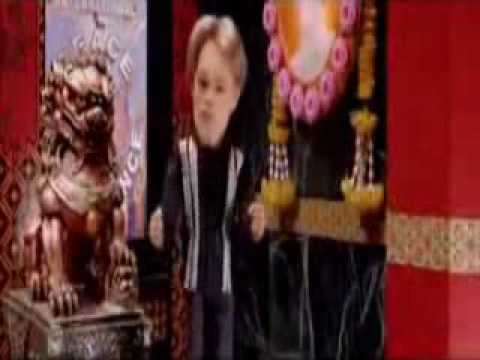 Found an old photo , might have it as my display...
This Photo isnt that old, but was taken as a Biography Photo before me and my Cast and Crew filmed "Almost Big" Back in June. This was my promotional photo, as you can see. I tried to smile haha  
Upcoming Video Youtube Re-Releases on Youtube in...
The movie we filmed back in July is currently being Uploaded to our Youtube and in Full 1080p so you can check it out like your really there haha   na seriously , its better in HD.  Also the Dark Regrets movie is being fixed up to be reuploaded to Youtube along with the Bloopers all in 1080p HD , soo if you have a big as HDTV and want to see these uploads that are coming up in HD let me know and...
what happened today..
Got my mate DFS recording his album today and sorted out my Student Loan shit today.. also went to Gemmas was a gud day .. keep the temp up haha fucken way too hot
.... a shitlist?
Na I dont have one , I dont hate on anybody to be honest  haha now you know  
Christmas almost here.... sweeeet as
No more school to worry about , only things for next year, but other than that .. Christmas is gonna be goood
Upcoming Yet old Releases that will be on Youtube...
Hey All We are going to be Premiering the Russian Adoption Short Film in about an hour and this week we will be uploading the following movies and videos of ours/that we produced: * WBHS Mid Year Concert 2008 * Almost Big (July 2010) * Dark Regrets (Behind The Scenes/Bloopers) (April 2010) * Dark Regrets And also alot more haha so watch out for it, cheersssss
summer show today
Was mean as Hanging with Crystal , Aggie and Moleman You all are cool as , gonna be hard leaving in Jan
my cat oi
My cat just casually ate a bird today , lazy much under the trampoline
"It was all a Dream"
– Biggie Smalls - Juicy
I Want To Find It , Music Vid
Working on it and gonna be released 1st Dec